Chuck's 3x6 Co-Op Circulars

Most links lead to a .pdf file and you will need the

Adobe Acrobat Reader to open it. You can get a FREE download below

• YOUR 3x6 Published on this page with ours!

Follow the 3x6 Co-Op Printing instructions above and we will

publish your same 3x6 here for ONE FULL YEAR for just $10.

Add the $10 to the 3x6 Co-Op Printing fee and tell me to publish it.

SIMPLE AS THAT!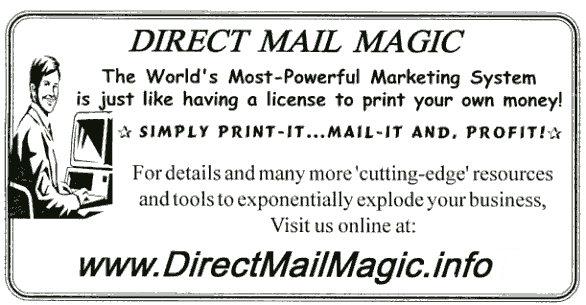 Side 1 ~~and~~ Side 2 of 3x6

Have your own unique home page, URL and circulars

posted on the "Chuck's Place" site...

<------------------------------------->

[ HOME }